Sharing my general investment thesis because I think looking at history gives a unique perspective that many people glance past when they're diving deep into the weeds. For this example I am going to completely ignore financial analysis and look at the things which are more difficult to quantify.
Introduction
I know that many bulls agree that Tesla will be the biggest stock and most disruptive company of all time so let's take a peek at the most recent example. I believe that Tesla is in a similar position today to where Apple was about 2-3yr after they released the iPhone (10-12yr ago).
Before we go comparing apples to oranges I'd like to argue that I believe they are really the same as they both disrupted established industries by using a strategy of combining great hardware with software expertise to reinvent an existing product.
Apple released the iPhone in 2007 into a crowded market filled with various cellphones which were sold by established competitors yet the products were mostly garbage. There was tremendous FUD by mainstream media and various hit-pieces about why Apple won't stand a chance against the existing competition and how consumers won't want a phone with a touchscreen etc. https://macdailynews.com/2007/01/10/the_massive_fud_campaign_against_apples_iphone/
Competition is Coming
In 2008 as the iPhone slowly gained popularity we began to see a shift from competitors where they decided to make smartphones to compete against Apple. The news rang loudly that they would catch up soon and crush Apple. Here is a slideshow deck from a quarterly earnings presentation by Nokia.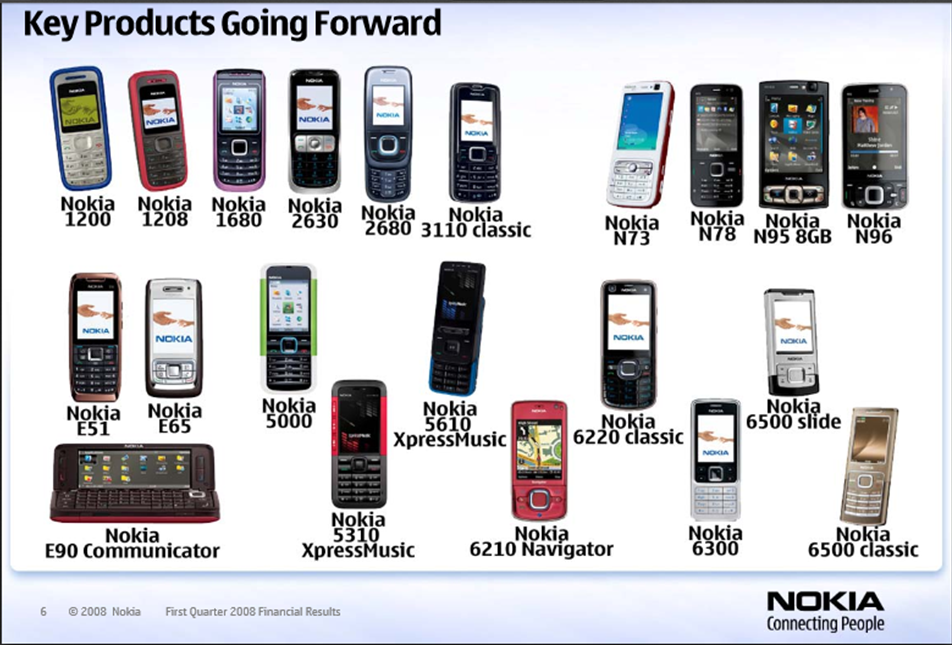 We can see that they decided instead of using the Apple strategy of focusing all energy into making one really great product with high-margins they'd rather make a bunch of mediocre products with low-margins. GM is currently using a very similar strategy by promising to make 30 new EV models when they still haven't perfected a single one yet (see Chevy Bolt).
In 2009 Tim (COO at the time) is interviewed about how there is a ton of competition coming with dozens of new phones coming out to catch up to them. His response is that "They're still catching up with the first iPhone we've moved beyond that". This is a very clear similarity of how the pace of innovation is what truly matters and that Tesla is in a similar point where competitors are trying to catch up with the original Model 3 while Tesla has moved far beyond that point in terms of product development for future releases. https://techcrunch.com/2009/10/19/apple-on-its-iphone-competitors-theyre-still-catching-up-to-the-first-iphone/
Another year or so goes by and the industry realizes that Apple isn't just in the phone business but that they are also in the software business. They adjust their strategy with a reactive instead of proactive approach again to continue playing catchup. Notice that they finally included a touchscreen after claiming nobody wants one, and also attempted to do music/apps/etc. Legacy auto is currently at this stage now where they haven't really completed the first step of making nice EV's but are hyping up software buzzwords.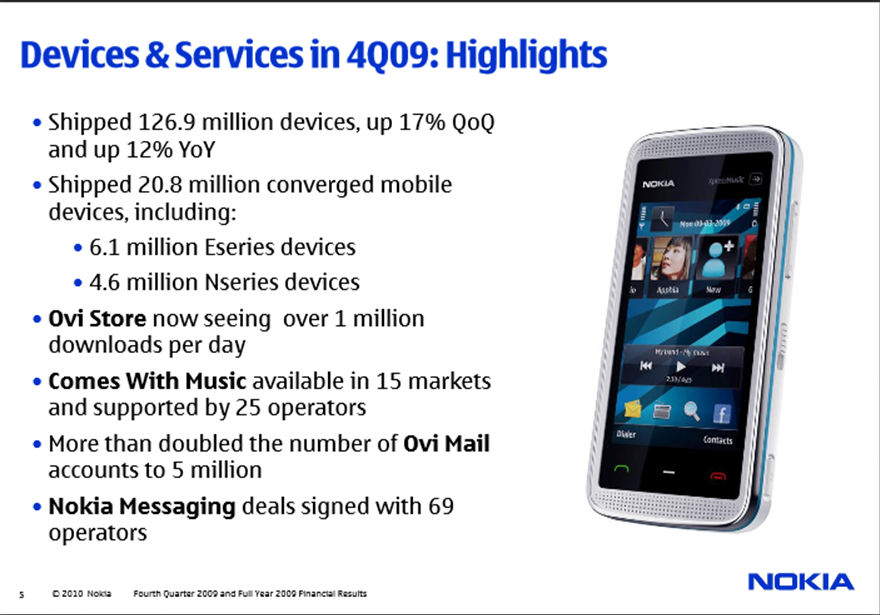 A Cult of Personality
In terms of the product ecosystem Apple has been noted as having a cult following of people who evangelize their products. This cult of personality has also rippled from their notably eccentric CEO Steve Jobs throughout pop-culture and through their retail investor community. We know that Wall Street hates unpredictability and likes things which are easy to analyze and fit into a certain category.
Tesla clearly mirrors this wild cult-like behavior from top to bottom, and arguably to an even greater extreme given Musk's social media behavior. Both of these companies have been known for being the red-headed stepchild of Wall Street due to always thinking and behaving outside the box.
A Tale of Two Boomers
Many people say hindsight is usually 20/20 however I'd like to offer unique example of attempting to hone the skill of foresight. To present this I will offer a tale of two boomers I'm fortunate enough to know, followed up by a personal experience of mine.
Meet Bob, he's your average late 50's guy that likes to watch CNBC and talks about movement in the DOW in terms of points instead of percentages. One of the coolest family members of mine, great guy with an interesting story.
Bob purchased $AAPL in 1993 for around $14 ($0.31 split adjusted) and sold it around 6 months later for $19 per share ($0.42 split adjusted) which was a modest gain for holding under a year. Obviously we can see that if he would have just held he'd be laughing all the way to the bank. However he is your average retail investor that buys random stock in random companies he doesn't fully understand and hasn't ever done enough research to develop the conviction to hodl.
Meet Mike, he's your average late 50's guy that likes to play guitar and go fishing. His first job out of college in the early 1980's would fly him around for work and he randomly got upgraded to first class free one day on a nearly empty flight heading from San Francisco to LA. He struck up conversation with two guys named Steve and Steve who thought he may have been wealthy since he was in first class and tried to pitch him on investing in their computer company named after a fruit. Yes that's right it was Steve Jobs and Steve Wozniak… He politely declined as he was broke and just recently graduated from college, yet reminisces of the pleasant conversation they had that day.
Several years later he ended up getting an Apple IIC desktop computer and reflected on his conversation on that flight while he enjoyed using his new computer at work. Over the next few years he began to slowly pick up a few shares of Apple stock as he could afford to but he never had a huge disposable income as he was raising a family and working an average job. Over the next 10yrs through the ups and downs he continued slowly buying because he kept enjoying their new products. Many years have since gone by and his small position has grown into a sizable one which enabled him to achieve waterfront living in South Florida and early retirement.
About 2 years ago Mike purchased a Tesla Model 3 Performance and when I asked him how he liked it he instantly began raving about how amazing it is. He also mentioned how it reminded him of when he got his Apple IIC back in the day. Mike even stated to me that he believes Tesla is on a similar path to the one Apple took and that he began converting some of his AAPL holding to begin accumulating TSLA after he got acquainted with the product.
Muh P/E Ratio
One of the common things people say when analyzing a growth company is "The P/E ratio is too high". P/E looks backwards at old earnings which is what should be used if you're evaluating a boomer company with cashflows that aren't growing much.
By looking backwards instead of forward everything will look overpriced because you aren't factoring in future earnings growth. Looking at only the P/E ratio has caused many people to miss out on the best growth stories of all time. Remember the articles when AMZN had a P/E of 1200 a few years ago? Bet you wish you bought then…
Forward P/E ratio and PEG ratio are the two metrics you should be using. I promised this post wouldn't be about numbers so do a quick google search on these sometime.
Maybe do some research on TSLA's operating leverage and gross margins if you really want to dive deep ;)
Once you understand Forward P/E and PEG ratio you'll see that TSLA is currently undervalued.
Conclusion
Many people have done great work on DCF models and attempting to value Tesla, but I believe that other factors are hard to forecast when looking further past a 5 year time horizon. I think that things will continue to surprise people and disruptive innovation is extremely difficult to quantify.
My general thesis is that TSLA in 2022 is similar to AAPLin 2009 but with a waaayyyyyy larger TAM, curious to see how things play out :)
Positions: Literally all in on TSLA June 2023 $1000C's, January 2024 $1000C's and January 2024 $1200C's